If you want a low risk investment, both the Income Growth Portfolio and United SGD Plus Fund can be good options! Click on their links if you haven't read about them yet.
Which of these 2 is better? Can we list the pros and cons?
Obviously one is a fund and the other is a portfolio. Both seem a better option over a fixed deposit. Beyond that, these two solutions give you different potential returns so let's compare them further for you!
Dividend payout? (Fund wins)
United SGD Plus Fund is going to pay out a stable dividend of 0.3% on a monthly basis from Feb2018 onwards. On the other hand, the income growth portfolio collects dividends from the various funds it owns and your monthly dividends can vary.
Annual dividends for the United SGD Plus Fund totals to about 3.6%pa which is more than the latest projected of 2.7% from the income growth portfolio (as some funds are auto-reinvest mode and some equity funds pay little dividends).
Some capital gains along with dividends? (Portfolio wins)
United SGD Plus Fund invests into Asian short duration bonds and Asian High Yield bonds. There is going to be little expected capital growth in the bond prices it owns. It is more of a "stable" investment kind.
In comparison, the income growth portfolio is extremely diversified (in fact one of the most well rounded in this aspect) and has the flexibility to get 20%-40% equities into the portfolio. The portfolio seeks to help you to capture market opportunities better with active investment allocation. If Japan for example is expect to do well, you may see them having a larger than usual percentage of Japanese equities bought into your portfolio. And when it is time to sell, they can buy other equity or bond opportunities.
Comparing the two performances for year 2017, investors in the Income growth portfolio were net better off by about 3-4%. It must be mentioned that if equities come down, the income growth portfolio may likely be negative that year. Having said that, I do believe that for capital gains in the long term, the income growth portfolio wins.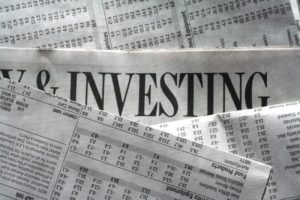 More on the income growth portfolio
Scrutinising the allocation, I realised that there is 30% into short duration and Asian High Yield Bonds which is what the United SGD Plus Fund invests for you. Currently, the remaining 70% goes into 35% equities and 35% other bonds (which include global bonds, global high yield bonds and Asian Investment grade bonds).
What this means is as the portfolio charges 1.3%pa to run, the potential capital growth from this 70% holdings must be significant to win against a passive investment into United SGD Plus fund.
Actual account breakdown of income growth portfolio holdings
Future analysis
I will be analysing the balanced portfolio from IFAST next and what kind of investor should look to that.
Image credits: https://www.freeimages.com